Since a few weeks now I'm a proud member of the Stocksy cooperative. Yet another stock photography service you say? 
Nope! Definitely not! Stocksy is way more than that.

What I hate about Stock Photography Services
As as photographer I always hated stock services. Bad web interfaces, bad images, bad earnings are what comes in my mind if I think about the services out there. You start at a very low %-level, meaning you only get around ~20% of the price a customer paid for your picture. You can raise your level through sales, but it's a hard job if you don't own that one kill shot everyone is looking for. And even with that you end up by 40% - with luck 50%.
And most of the time stock photography is about unnatural situations or very artifical scenarios: multi-age, multi-gender meetings with lucky faces; the lightbulb in front of a chart; that one damn plant in clean hands in front of a white background. Clean, polished, dead. Like this:

I always felt uncomfortable on these platforms. Lost under tons of equal looking, unnatural pictures they gave me the feeling that they just wanted to make profit, profit, profit on my back; without honouring what I did with love: photography.
Stocksy makes a lot of things differently
When I first visited their website I quickly knew that this service was completely different. I browsed their portfolio and instantly found sooo many pictures that made my heart jump. They are reflecting what I love at photography and the complete opposite of what I usually combine with stock photography.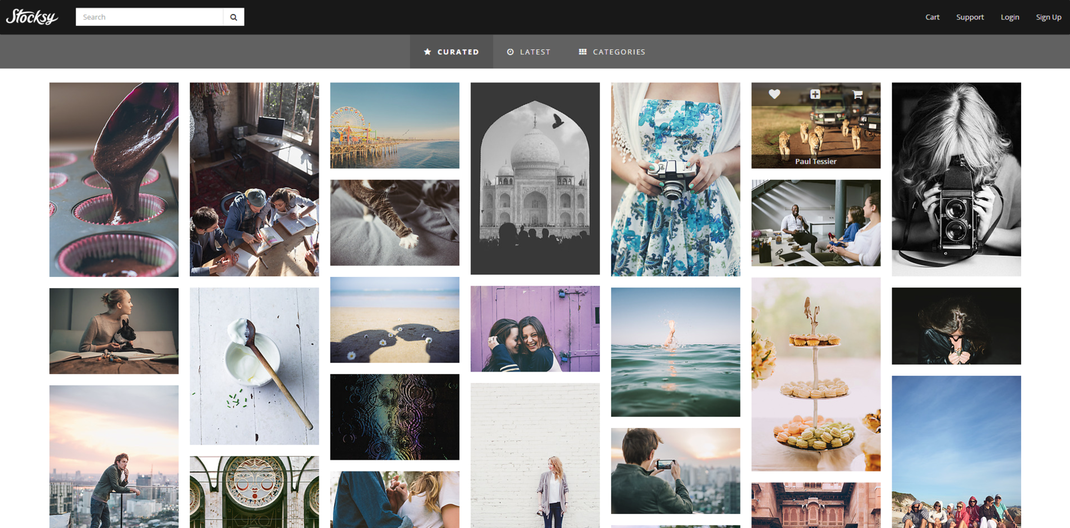 So I digged deeper into the Stocksy universe and my eyes got bigger & bigger. As an artist you always earn a minimum of 50% of each sale of your pictures; regardless if a discount was applied during checkout or not! Even better: If an image is sold with an extended license (e.g. for unlimited printing), the artist gets 100% of the paid price! <3 
And the best thing: it's not owned by a company group! It's owned by the artists who contribute to the wonderful portfolio. A cooperative with high principles of equality, respect and the fair distribution of profits, as they say and I can totally underline this. I applied to one of the limited memberships they give away every year and got confirmed a few weeks ago.
Since then I enjoy being part of this great community every day; with all its friendly, helpful and outstanding artists. This is a stock photography service where I feel respected as a photographer; where my work is honoured with the highest royalty rates in the industry; where I can share my love for photography with other like-minded people. And for that I'm willing to give my pictures exclusively. If you want to buy one of my images you can find my portfolio on stocksy.com/zanthia 
Oh and btw, you can get a 20% discount for your first purchase if you use this discount code: ZANTHIA20